Welcome to your client dashboard, manage all of your financial data in one place.
March 22, 2021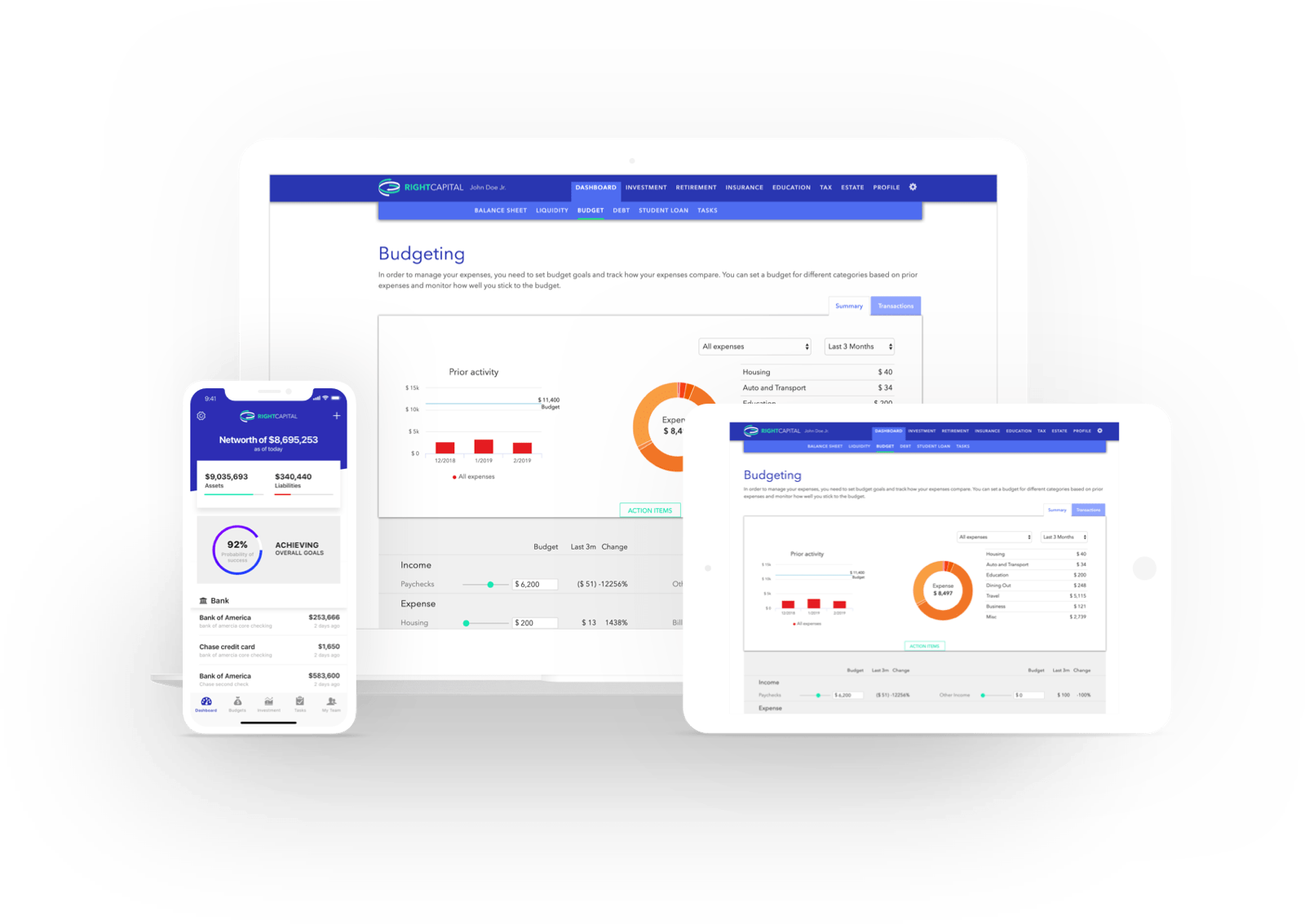 Introducing a new client experience.
We have implemented a new technology developed to provide our clients and prospective clients with an interactive wealth management tool. In the past people have completed financial plans that reflect their financial situation at a particular point in time. Knowing that life is changing we will now use a system that continues to track and monitor your financial plan on a daily basis.
The available services include:
Personal website with 24 hour access to all of your financial information
Account Aggregation with Budgeting
Intraday Investment Updates
We strive to provide the best strategic advice available to ensure our clients make informed investment and lifestyle decisions. This personalized planning tool will assist us in making these decisions with up-to-date and accurate financial information. Please contact us if you would like to to schedule an appointment to discuss the specific application this has to your financial situation. We look forward to introducing you to this exciting tool. If you have any questions or would like to schedule an appointment, please call (805) 465–7370 or email us at: support@qmulatecapital.com.
Subscribe
Get the latest from Qmulate
You can unsubscribe at any time. Read our privacy policy